Like Geneva, Zurich has frequently been ranked as one of the top cities in the world in terms of quality of life. However, the purchasing process can be confusing. Foreign buyers must be aware that local authorisation is needed before gaining title of a property, with different rules from canton to canton.
In terms of property financing, interest rates on Swiss mortgages are currently standing at historic lows, so borrowing can be very cheap. Most lenders will require AUM, although there are also dry loans available.
What you need to know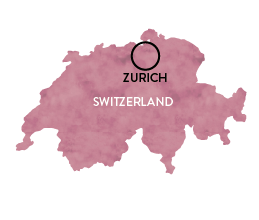 For capital repayment mortgages, the term can sometimes be stretched for as long as required, providing the loan amortises at a rate of at least 1% of the original loan amount per annum.
Interest rates on Swiss loans are currently the lowest in Europe.
The recent strengthening of the Swiss Franc has had a large impact on non-resident buyers. Investors are moving from retail banks to the private sector to borrow in a stronger currency, whilst not necessarily having to convert their domestic currency to place as AUM.
Legal fees and taxes are between 3.5-5%.