With regular and short flights to Europe, Morocco's excellent weather, golf resorts and impressive scenery make it an appealing spot for HNW investors.
Rural locations offer stunning villas with extensive grounds, but those who prefer city living in Marrakech can immerse themselves in the historic bustle of the Medina by purchasing a luxurious Riad. Alternatively, the nearby Hivernage region offers wide, tree-lined avenues and spacious apartments.
Buying in Morocco can be a complicated process, so proceed cautiously and seek out plenty of advice.
What you need to know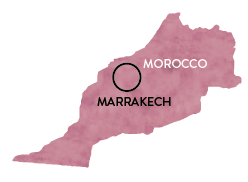 Although mortgages typically need to be repaid in dirhams, you aren't required to open an account in Morocco to repay the loan.
Allow for up to 12% of the purchase price to cover local taxes.
Under-declaring the full purchase price has become a widespread practice in recent years, but this will cause problems when you come to sell, so declare the full  amount.