What Lugano lacks in size it makes up for in breathtaking lakeside scenery. The cobbled streets are dotted with boutiques and chic pavement cafes, but the picturesque setting belies Italian-speaking Lugano's status as an important Swiss financial centre.
Apartments with lakeside views rarely sell for under a million Swiss Francs, so prime real estate doesn't come cheap. Fortunately, property finance is typically available at extremely good rates, and highly competitive offerings are available for liquid clients with a diverse range of assets.
What you need to know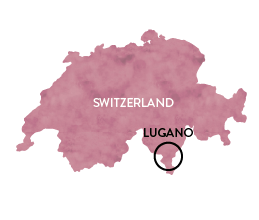 To access the most competitive credit offerings available, a CHF 1million+ (Swiss Francs)  investment is usually required to open an account with a lender.
Most nationalities can be catered for, but for a number of lenders, loans are only available to non-Western borrowers if they are already a
tax resident in Switzerland.
Legal fees and taxes are between 3.5-5%.